Find a Honda that Suits Your Vallejo Lifestyle From Concord Honda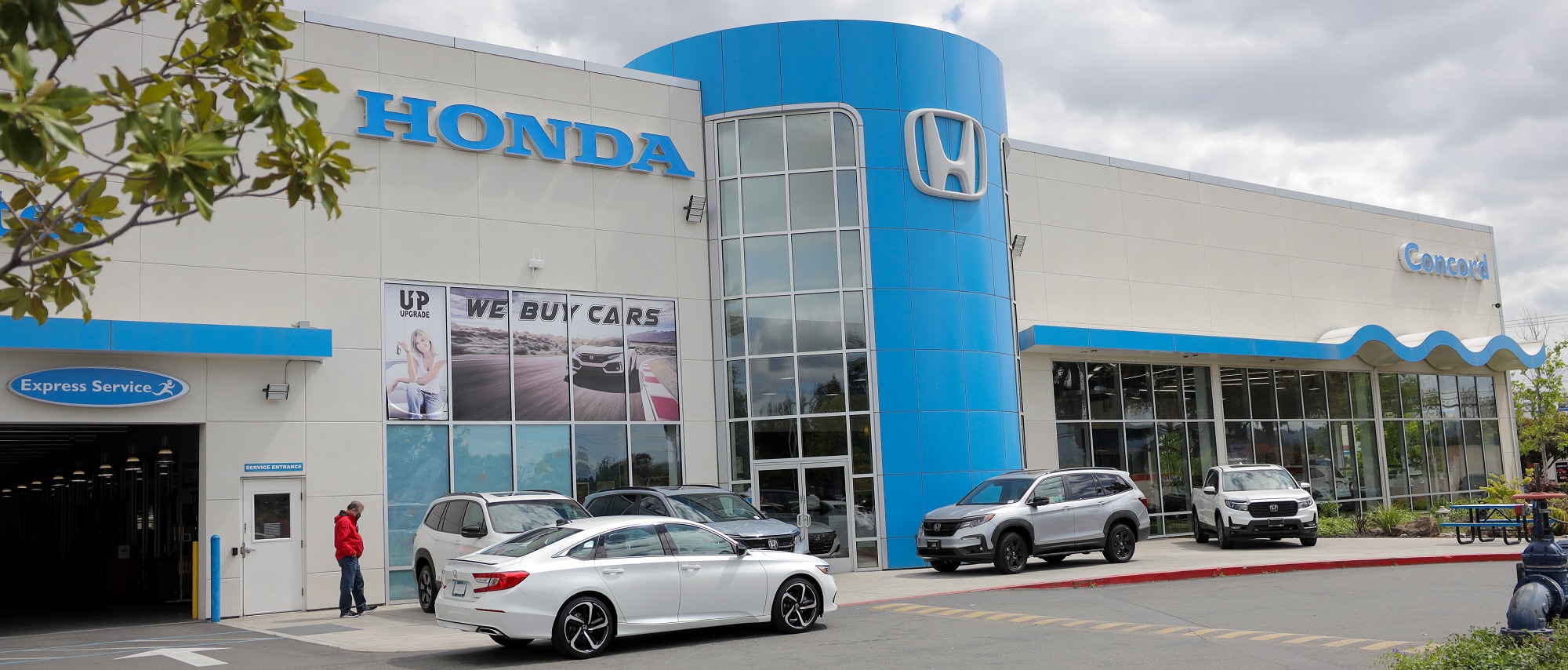 Venture Through Vibrant Vallejo & the Bay Area in a Honda from Concord Honda
Resting at the mouth of the Napa River is vibrant Vallejo, the North Bay's second-largest city and the 'Thrill Capitol of Northern California' being home to Six Flags Discovery Kingdom. Sitting on the shores of San Pablo Bay, Vallejo is a North Bay waterfront city at the epicenter of wine world with Napa, Sonoma, and Suisun Valleys surrounding this community named after the famed Californio general and statesman, Mariano G. Vallejo.
Once home to Native Americans, including Coastal Miwoks, Suisunes, and Patwin tribes, Vallejo had the first naval base on the West Coast at Mare Island. Mare Island Naval Shipyard, a critical World War II submarine facility, defined Vallejo's economy up to the turn of the century. Vallejo is also home to the California Maritime Academy, the only of its kind on the West Coast.
This Solano County town of more than 125,000 residents is the most diverse small town in America. Numerous studies have labeled Vallejo not only as the most diverse city in California, but also the entire country. Like Vallejo, the Honda lineup is diverse, providing minivans, pickups, sedans, hatchbacks, SUVs, and even hybrids. With the largest Honda inventory in the Bay Area, Concord Honda has a vast selection of vehicles that match a variety of lifestyles in Vallejo.
Distance from Vallejo: 17.7 Miles
Time from Vallejo: 22 Minutes
Directions from Vallejo to our Honda Dealership
Take Curtola Pkwy in Vallejo to I-780 E.
Continue on I-780 E for 6.3 miles.
Merge onto I-680 S toward Martinez/San Jose and continue for 5.2 miles.
Take Exit 53 to merge onto CA4-E and then use Exit 15A for State Route 242 toward Oakland/Concord.
Take Exit 1C for Concord Ave and turn right onto Concord Ave where you will find Concord Honda immediately on the right.
Every Trip Around Vallejo Is a Victory Lap in a Honda
Visit Bay Area hot spots and take in the scenic views around Vallejo in a new Honda. Vallejo's proximity to world-famous vineyards, including V. Sattui, Whitehall Lane Winery & Vineyards, Larson Family vineyards, and others, makes for a great day trip with friends in a Honda Civic, which is already full of fun. Soak in Vallejo entertainment in your Honda CR-V. Home to a signature Wednesday Night music series featuring blues, soul and funk, rockabilly, and Americana, the Empress Theater also hosts productions for comedy and local theater productions. You can bring friends to listen to the Vallejo Symphony, California's second-oldest orchestra featuring some of the finest musicians in the Bay Area.
Hours
Monday

9 AM - 7 PM

Tuesday

9 AM - 7 PM

Wednesday

9 AM - 7 PM

Thursday

9 AM - 7 PM

Friday

9 AM - 7 PM

Saturday

9 AM - 7 PM

Sunday

11 AM - 7 PM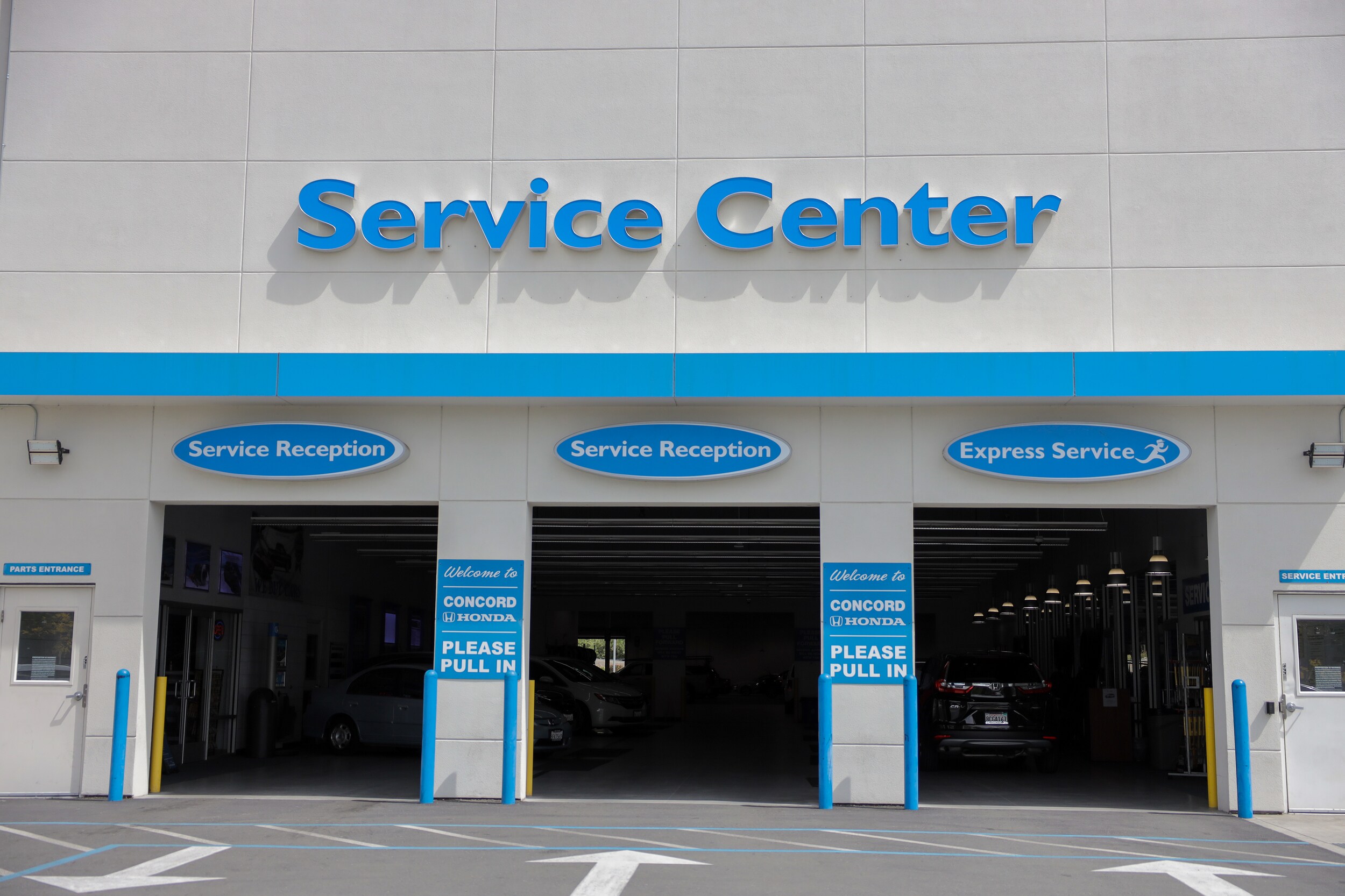 Take your kids and their friends to enjoy nearly four dozen rides at Six Flags Discovery Kingdom in Vallejo with the Honda Odyssey, a minivan seating eight passengers. Vallejo has several outdoors activities to enjoy with a Honda Passport. Enjoy Penguin Paragliding, practice at Hanns Park and Disc Golf, or hike at Lake Herman Recreation Area by taking this Honda SUV, which can haul your bike to Mare Island Pedalfest. Roomy SUVs like the Honda Pilot have plenty of space for your clubs during an outing at Blue Rock Springs Golf Course or for picking up items from the Vallejo Downtown Farmer's Market and Anchor Pantry, a globally sourced pantry. You can even drop the kids off at school or the JFK Library in this three-row Honda SUV.
Pick up your floral creation at B & B Floral, head to your clinical massage therapy appointment at Tune Up Holistic Care, or grab your kid's dream LEGO kit from Brickmania Mare Island. These everyday errands are more enjoyable in a Honda HR-V. Taste delicious Thai food at Maya Thai House when you pull up in your Honda Civic Si sports sedan. More of the breakfast and brunch type? Hop in your Honda Accord for a bite at Good Day Café or Kehaulani's Café before heading to work in the Bay Area. Need assistance bringing your boat down to Vallejo Municipal Marina? Rely on a Honda Ridgeline truck! Vallejo is a transportation and commuter hub for the North Bay. Head to work taking Interstate 680 or Interstate 780 in any Honda Hybrid.
Home of the Happy Customer - Commitment to Guest Satisfaction for Our Visitors from Vallejo
No Bay Area car dealer is as well-versed with Honda as we are, and current customers from Vallejo can vouch for us. Home of the happy customer, Concord Honda is only a 16-mile drive from Vallejo, It takes just over 20 minutes to reach us via I-780 and I-680 crossing the George Miller Jr. Memorial Bridge over the Suisun Bay.
We specialize in finding the perfect car at the perfect price. With an upfront Sonic Price®, we bring better value to Vallejo car buyers. We have the highest volume of Honda vehicles in the area for Vallejo car buyers to choose from, and we have an ongoing commitment to guest satisfaction, backed by a legacy of customer care. Vallejo is just across the water from our East Bay Honda dealership!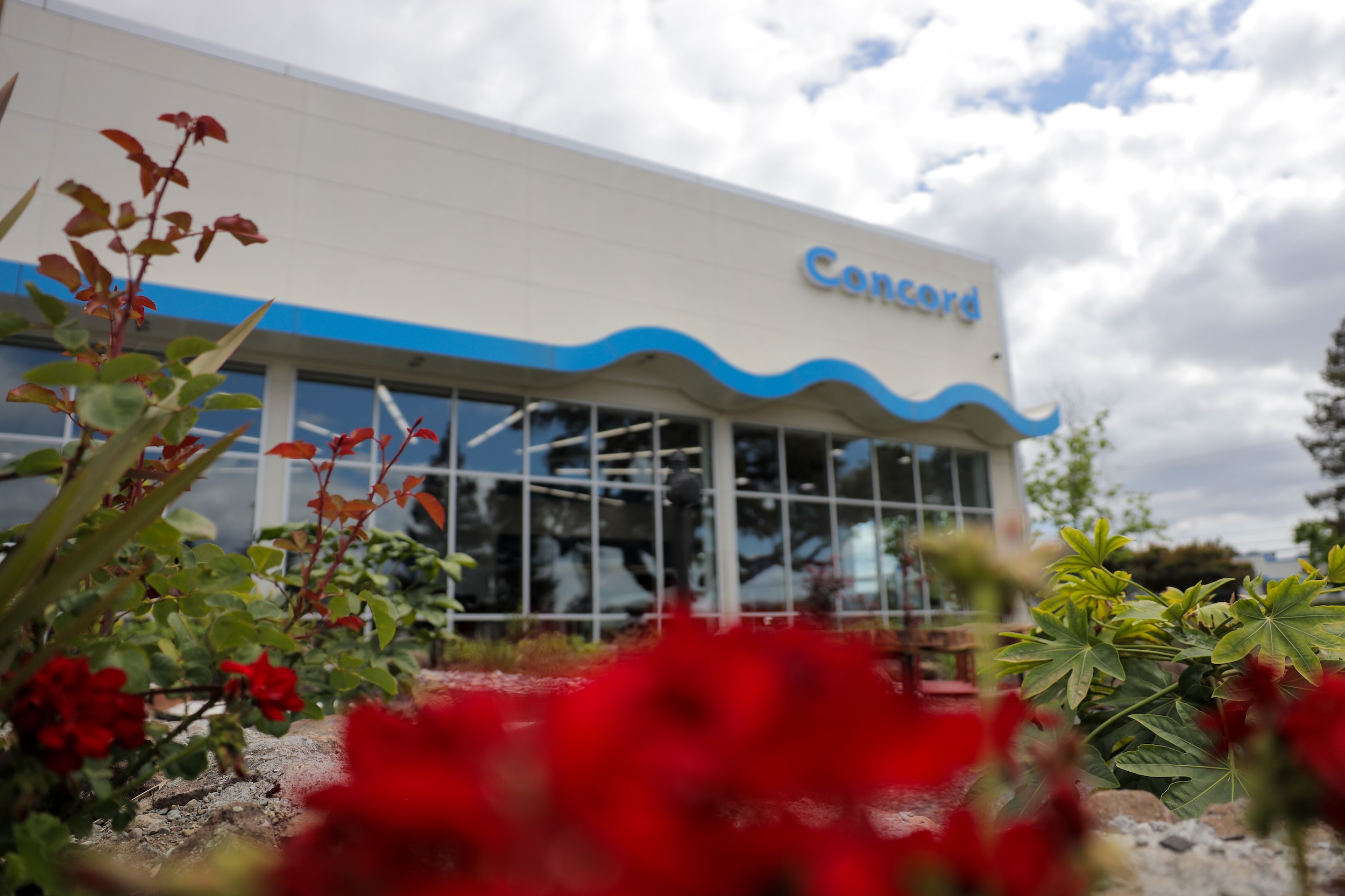 Visit Our Bay Area Honda Dealer Near Vallejo for Value, a Vast Vehicle Selection & a Legacy of Customer Care
Take a victory lap around Vallejo in a new Honda, whether you're grabbing the next read at Alibi Bookshop or catching up with friends at Hopulent beer bar or Mare Island Brewing Company. You can even check out Vallejo's historic Victorian homes in your dream Honda from Concord Honda!